Directions to Facilities
Ludlum's headquarters is located at 501 Oak Street in Sweetwater Texas. View Ludlum Measurements, Inc. in a larger map.
For those wishing to fly, Dallas/Fort Worth International Airport (DFW) is 220 miles distance. It will take about 3.5 hours driving west on Interstate 20.
Sweetwater is at the crossroads of I-20 and Hwy-70, approximately 40 miles west of Abilene. Abilene Regional Airport (ABI) is the nearest commercial airport located about 48 miles from Ludlum and takes just under one hour of travel time by car.
Scan the QR code below to upload Ludlum Measurements Inc. location to your smart device.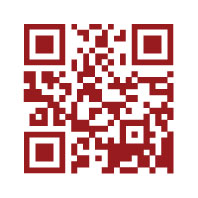 The linked Restaurants & Lodging page is provided as a service to visitors. No endorsement or warranty is implied or intended.