The Ludlum Measurements Tennessee Service Center at Protean Instrument ensures instrument owners in the Tennessee region receive the same quality calibration service as provided by our facility in Texas. The Tennessee Division calibrates using methods in accordance with ANSI N323-1997 and as recommended by our factory in Sweetwater, TX. Sources used for calibration are traceable to the National Institute for Standards and Technology (NIST).
This facility offers factory calibrations on most handheld Ludlum models (excluding the Model 78-series, the Model 25-series, Model 133-7 detectors, and neutron detection instruments) as well as select models from other manufacturers. The Tennessee Division also offers repairs of Ludlum instruments. If you have a question about the calibration or repair capabilities of this facility, please contact the Tennessee division service department with your inquiry (see contact information below).
---
ISO/IEC 17025 Accredited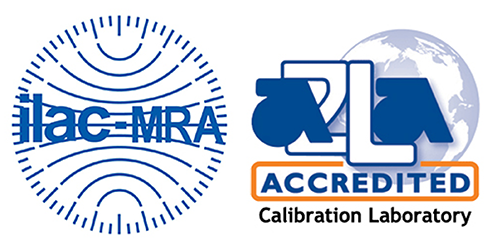 Certificate #4084.02
Our Calibration Departments in both Sweetwater, TX and Knoxville, TN have been accredited by A2LA (American Association for Laboratory Accreditation) in accordance with the ISO/IEC 17025:2017 standard, as well as the ANSI/NCSL Z540-1-1994 standard. Read more.
---
Instrument Return Form
When returning your instrument for calibration or repair, the instrument must be sent with an Instrument Return Form. The Instrument Return Form supplies all the necessary information to expedite handling and proper return of your instrument. When possible, please include your purchase order number on the Instrument Return Form. We cannot begin work on your repair unless we have a PO. Completed Instrument Return Forms should be submitted to the LMI Calibration Department Tennessee Division.
(Download and view form in Adobe Acrobat Reader to fill out.)
---
Rush Services
The Ludlum Measurements Tennessee Calibration facility at Protean Instrument can offer 24- or 48-hour rush services in some cases. Click the link below to view our policy regarding rush services. Contact us using the information listed below for more information.
---
Contact Us
Ludlum Measurements, Inc.
Calibration Department Tennessee Division
10744 Dutchtown Road
Knoxville, TN 37932