---
Ludlum Measurements' Service Department offers full service repair and calibration. We not only repair and calibrate our own instruments, but many other manufacturers' instruments as well. Repair estimates are offered at no cost. Repair and modification charges are based on material cost plus labor. Labor rates are billed for actual time at the rates shown below.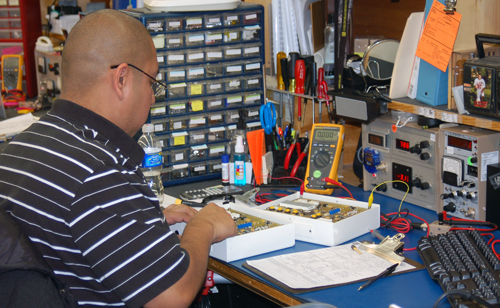 ---
ISO/IEC 17025 Accredited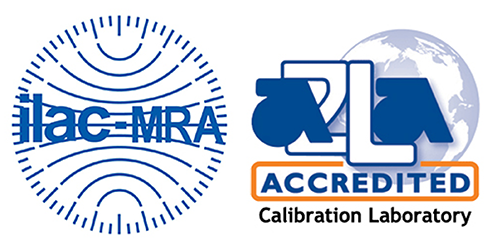 Certificate #4084.01
Our Calibration Departments in both Sweetwater, TX and Knoxville, TN have been accredited by A2LA (American Association for Laboratory Accreditation) in accordance with the ISO/IEC 17025:2017 standard, as well as the ANSI/NCSL Z540-1-1994 standard. Read more.
---
Return Goods Form
Proper documentation is mandatory. We require:
An email or fax of the appropriate Return Goods Form(s) (see below) prior to shipment.
A copy of the completed form shipped with the instrument(s).
If appropriate documentation is not included, the desired service will be delayed until the proper paperwork is received.
(Download and view forms in Adobe Acrobat Reader to fill out)
---
Ship To
Ludlum Measurements, Inc.
Attn: Service Department
501 Oak Street
Sweetwater, Texas 79556 USA
---
Contact Information
Phone (Toll Free): (800) 622-0828
Phone: (325) 235-5494
Fax: (325) 235-4672
Email:
---
Pricing
All prices listed below are for LMI Instruments only. Contact us regarding pricing for other manufacturer's instruments.
If an instrument is sent for repair, we will determine the problem and contact you with an estimated cost before beginning any work. If an instrument sent for recalibration has an issue that requires repair, we will advise you before any repair work is performed.
Commercial Rates
| Labor Type | Labor Rate (per hour) |
| --- | --- |
| Technician | $120 |
| Field Service Technician | $150 |
| Engineering | $210 |
| Machine Shop | $100 |
| Quality Assurance | $125 |
| Project Management | $125 |
| Purchasing | $125 |
| Sales and Marketing Support | $100 |
| Engineering Technician | $150 |
| Environmental / Radiological Testing | $150 |
| Programming | $150 |
| Assembly | $100 |
Calibration Fees
A standard calibration includes:
"As Found" readings
Two points per range
One detector (see table in link below for pricing for additional detectors)
NIST traceability
ANSI N323 Compliance
Calibration fees vary depending on the instrument. Click on the link below to view a table of the pricing for various instruments.
---
Other Authorized Ludlum Service Centers
LMI Calibration Dept. - Tennessee Division: Knoxville, Tennessee USA